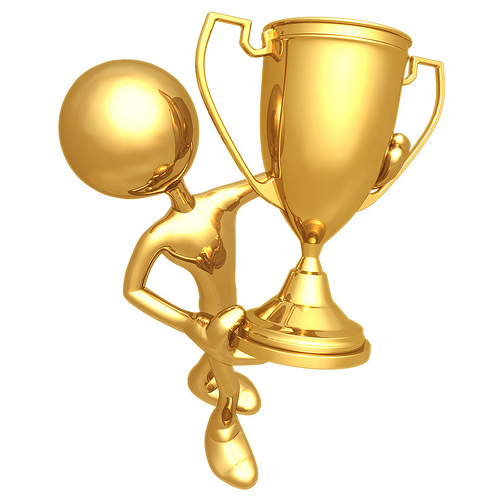 The prizes for the Apps4Africa Climate Challenge have been announced! The total, per region (West/Central, Southern, and East Africa) is $25,000, to be disbursed to winners in the following ways:
1st Prize: $15,000
2nd Prize: $7,000
3rd Prize: $3,000
There will be first, second, and third place winners for each region.
Each winner will also have access to additional follow-on opportunities provided by some of the competition partners. For instance, additional grant opportunities, help with business plans, or business advice. Other gifts will be announced soon as new sponsors and partners come forth to contribute them.
Trophy illustration by Luxamart