Category:
Department of State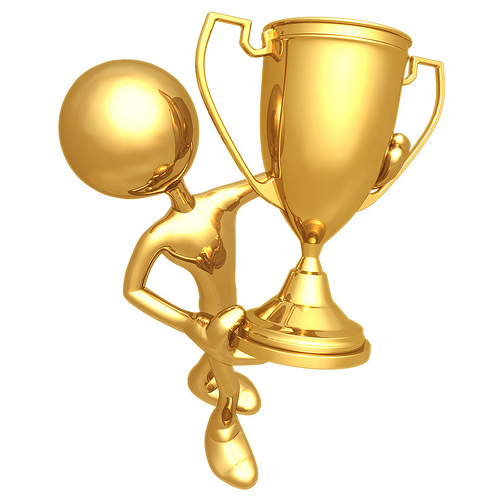 Congratulations to the these 3 teams who won the Eastern Africa portion of the Apps4Africa 2-11: Climate Challenge.
1st prize of $15,000 - The Grainy Bunch by Eric Mutta (Tanzania)
The Grainy Bunch is a national grain supply chain management system that monitors the purchase, storage, distribution, and consumption of grain across the entire nation. It was developed with the understanding that selling "the effects of efficiency" to actors in the grain supply chain is much easier than selling "the effects of climate change".
Grain is nicknamed the "white oil" which lubricates the engine of Tanzanian growth. Even short-term disturbances in its supply chain adversely affects hundreds of thousands of people. To ensure both food security and economic security for all Tanzanians, a system is required to both monitor and facilitate the supply chain of grain, from the soil to our plates.
2nd prize of $7,000 - Mkulima Bora - Stepheno Maleche, Gerry Nandwa, Joseph Onginjo and Oliver Otieno (Kenya)
Mkulima Bora enables farmers to input the type crop they wish to plant into an app, then it cross-checks meteorological data to determine if the crop is suitable given the timing and location. Mkulima improves farmer yields, saves them time, and money
3rd Prize of $3,000 - Agro Universe - Oliama Brian, Daniel Mumbere, Nabuto Josephine, Bossa Alex, Sanya Duncan, Olwenyi Victor, Kato Charles, Masaba Kizito, Kalema Moses, Namuyiga Winfrey (Uganda)
Agro Universe allows farmers with agriculture products or livestock to alert the app's community so that they can buy and sell goods from each other. It works on both mobile and the web. The aim of Agro Universe is to create a regional marketplace where products can be sold that may have no demand in the user's immediate area but that might in areas farther out.
Honorable Mentions
CoHeW - Geno Juma, Nicholas Mugah
The CoHeW program is designed as an aid to the community health worker (CHWs). The program will have a two pronged approach; it gives stop gap solutions to the respondent and serves as an information gathering tool for the CHWs. The ministry of health and other health administration planners need a source of information on likely occurrences of diseases and projected disease outbreak periods.
AgriRight (Plant it Right) - Nyambura Muhia, Wamahiga Grace, Njeri Winnie, Harun Mwangi
AgriRight is a mobile app that helps farmers plant crops that are right for a particular area.Many farmers, plant crops which are not sustainable for a particular area, which leads to a waste of resources (time, money, energy). They often incur huge losses, reaping very little or no crops at all.