SliceBiz Goes to the G8 Innovation Conference
What do Richard Branson, David Cameron, and Apps4Africa 2012 winner William Senyo have in common? Aside, from all being dashing gentleman, they all played a role in the 2013 G8 Innovation Conference last week in London!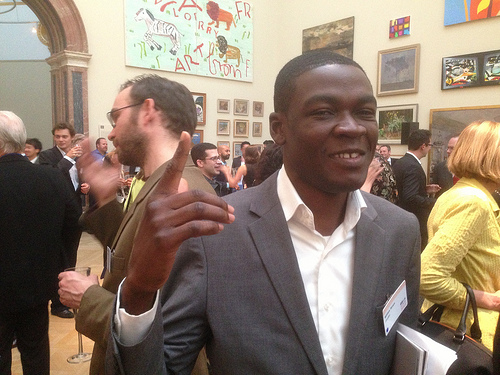 William was one of 130 brilliant minds selected by IDEO and British Airways to participate in the world's first 'innovation lab in the Sky', UnGrounded. UnGrounded was made possible by a chartered 747 provided by British Airways which took these 130 individuals from San Francisco to London for events surrounding the 2013 G8 Summit. The UnGrounded flight culminated in a private tour of Britain's House of Lords and a trip to The Siemen's Crystal for the G8 Innovation Conference (where Mr. Branson and Cameron spoke) which was followed by the DNA Summit.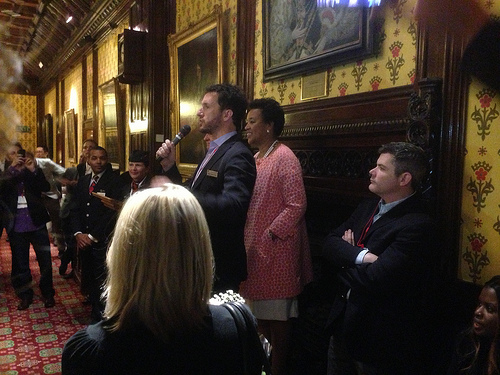 Baroness Scotland prepares to address her audience.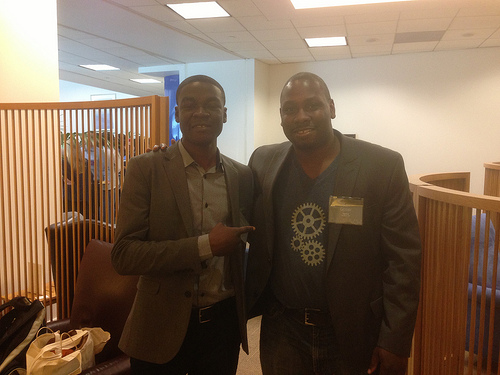 William Senyo (Co-Founder of SliceBiz) and Jon Gosier (Apps4Africa Team)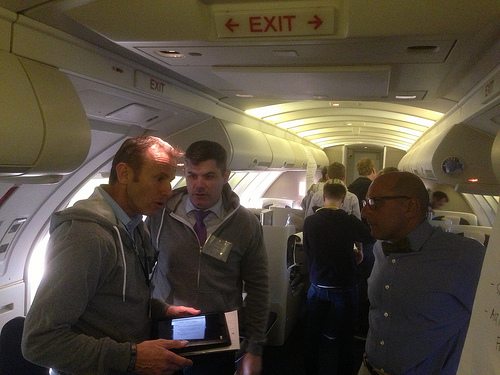 Working together on the UnGrounded flight!
Arriving at the Summit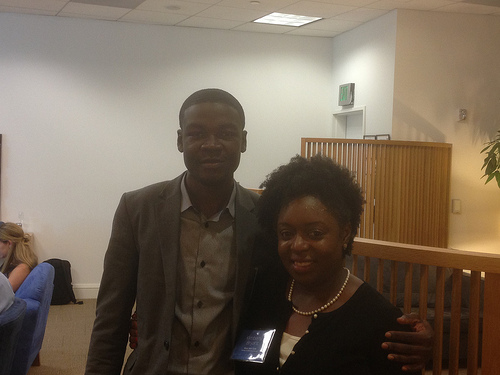 William and Kimberly Bryant of BlackGirlsCode.org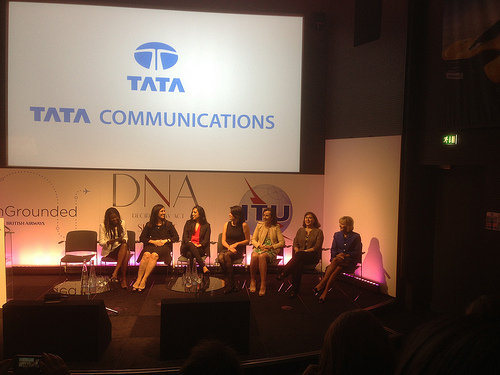 It was an exciting weekend and we're glad SliceBiz was selected to participate. For more on the British Airways/IDEO UnGrounded initiative, visit http://ungroundedthinking.com