What do Richard Branson, David Cameron, and Apps4Africa 2012 winner William Senyo have in common? Aside, from all being dashing gentleman, they all played a role in the 2013 G8 Innovation Conference last week in London!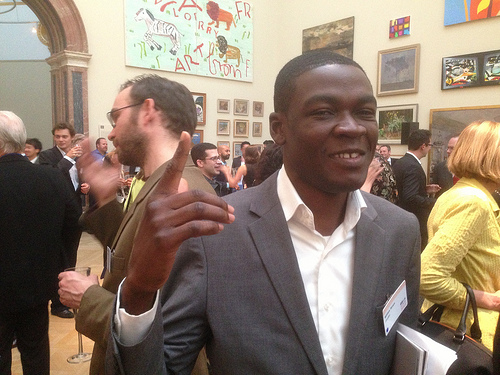 William was one of 130 brilliant minds selected by IDEO and British Airways to participate in the world's first 'innovation lab in the Sky', UnGrounded. UnGrounded was made possible by a chartered 747 provided by British Airways which took these 130 individuals from San Francisco to London for events surrounding the 2013 G8 Summit. The UnGrounded flight culminated in a private tour of Britain's House of Lords and a trip to The Siemen's Crystal for the G8 Innovation Conference (where Mr. Branson and Cameron spoke) which was followed by the DNA Summit.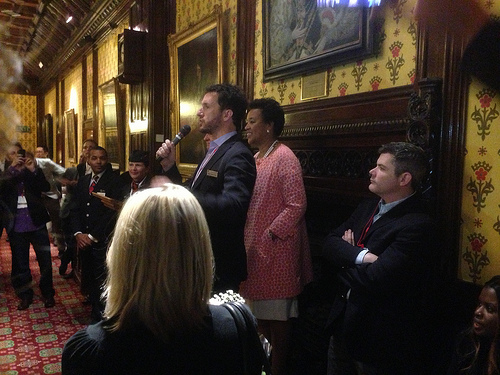 Baroness Scotland prepares to address her audience.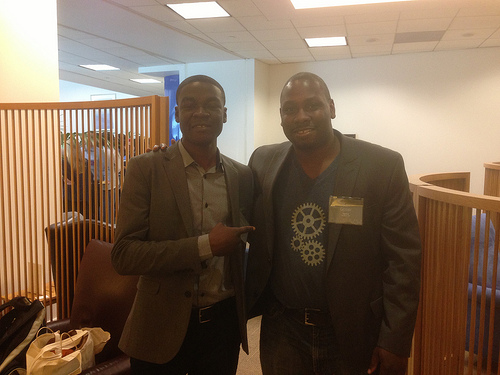 William Senyo (Co-Founder of SliceBiz) and Jon Gosier (Apps4Africa Team)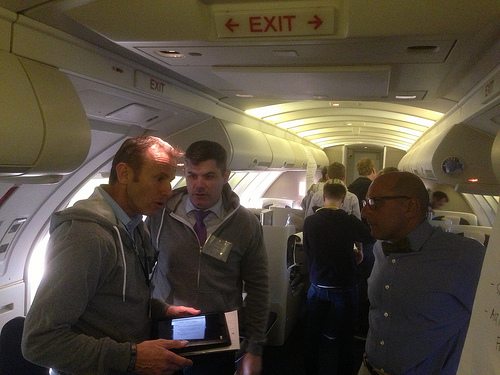 Working together on the UnGrounded flight!
Arriving at the Summit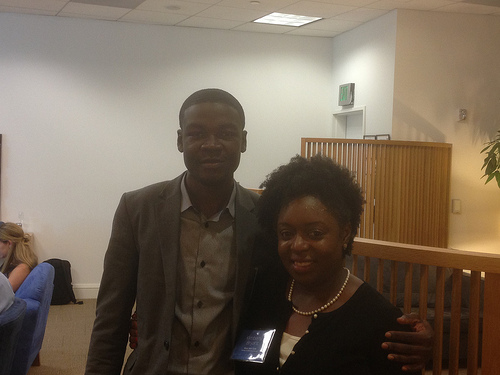 William and Kimberly Bryant of BlackGirlsCode.org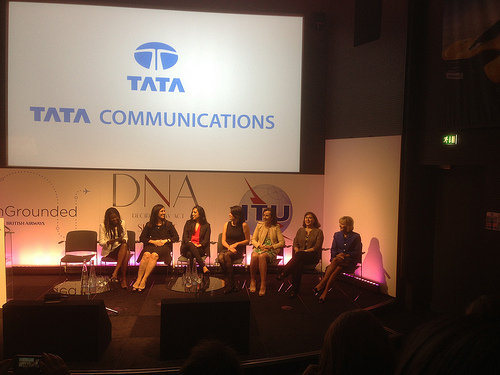 It was an exciting weekend and we're glad SliceBiz was selected to participate. For more on the British Airways/IDEO UnGrounded initiative, visit http://ungroundedthinking.com
In 2012, the Apps4Africa: Business Challenge asked young tech developers to submit their business ideas aimed at solving local problems through a series of brainstorming sessions held in six countries across Africa. The brainstorming events, which engaged local stakeholders, partners, and local US Embassies, focused mainly on engaging and encouraging the next young tech CEOs and teams of change makers that could innovate, create, and transform their technology businesses to provide more employment opportunities and strengthen the economy of their region.
We're excited to announce that of the near 300 submitted applications, from nearly 1000 people, three winners have been elected for funding:
Ffene
Team - Titus Mawano
Country - Uganda
Award - $10,000
Website - http://ffene.com
Ffene is a low cost business management platform that enables small and medium businesses to leverage technology to reduce overhead costs incurred due to administrative tasks, freeing up resources that can be redirected to growth initiatives. Currently, Ffene can be used for accounting, customer relationship management, product management and generation of reports.
SliceBiz
Team - William Edem Senyo, Heather Cochran
Country - Ghana
Award - $10,000
Website - http://www.facebook.com/SliceBiz
SliceBiz, is a disruptive crowdsourcing web and mobile investment platform providing alternative funding for startups. Our mission is to unlock a whole new funding market for startups to access finance by creating the framework that will make it easy and appealing for middle class Africans to invest small amounts of their disposable income into high-growth startups with proven potential to give high return on investment. The solution SliceBiz is offering is to leverage web/mobile (& offline) platforms to create a connection between startups looking for funding and business-savvy young professionals/middle class looking to invest.
Prowork
Team - Francis Onwumere, Opeyemi Obembe, Ernest Ojeh
Country - Nigeria
Award - $10,000
Website - http://prowork.me
Prowork is a mobile first enterprise class project management and collaboration solution for businesses. It's like Basecamp or Atlassian's confluence but mobile and easier to use, more powerful, with real time collaboration everywhere, anywhere. Prowork is accessible via mobile, the web, SMS and a robust API to allow developers to extend the functionality.